It is sometimes hard to imagine just how controversial the miniskirt was when it first made a public appearance back in the 1960s. This little scrap of material caused an uproar in society, with moralists claiming that as hemlines rose, the morals of girls and women lowered.
A Fashion Classic
Despite, or perhaps because of, this public outcry, fashion-conscious females continued to flaunt their pins in the tiniest of items of clothing and as the public has grown accustomed to shorter skirts and dresses, the miniskirt has very much become a part of mainstream fashion. While trends such as mid-length skirts and maxi skirts may come and go, there is always a place for the mini skirt or mini dress. Indeed, while the mini still retains the power to attract admiring glances from men and envious glances from other women, it has become such a staple of the fashion world that it is no longer considered a racy item. Having said that, it is wise to follow the old adage that a short skirt should never be worn with a low cut top; go short or low, but never both at the same time.
As Sexy or Demure as You Choose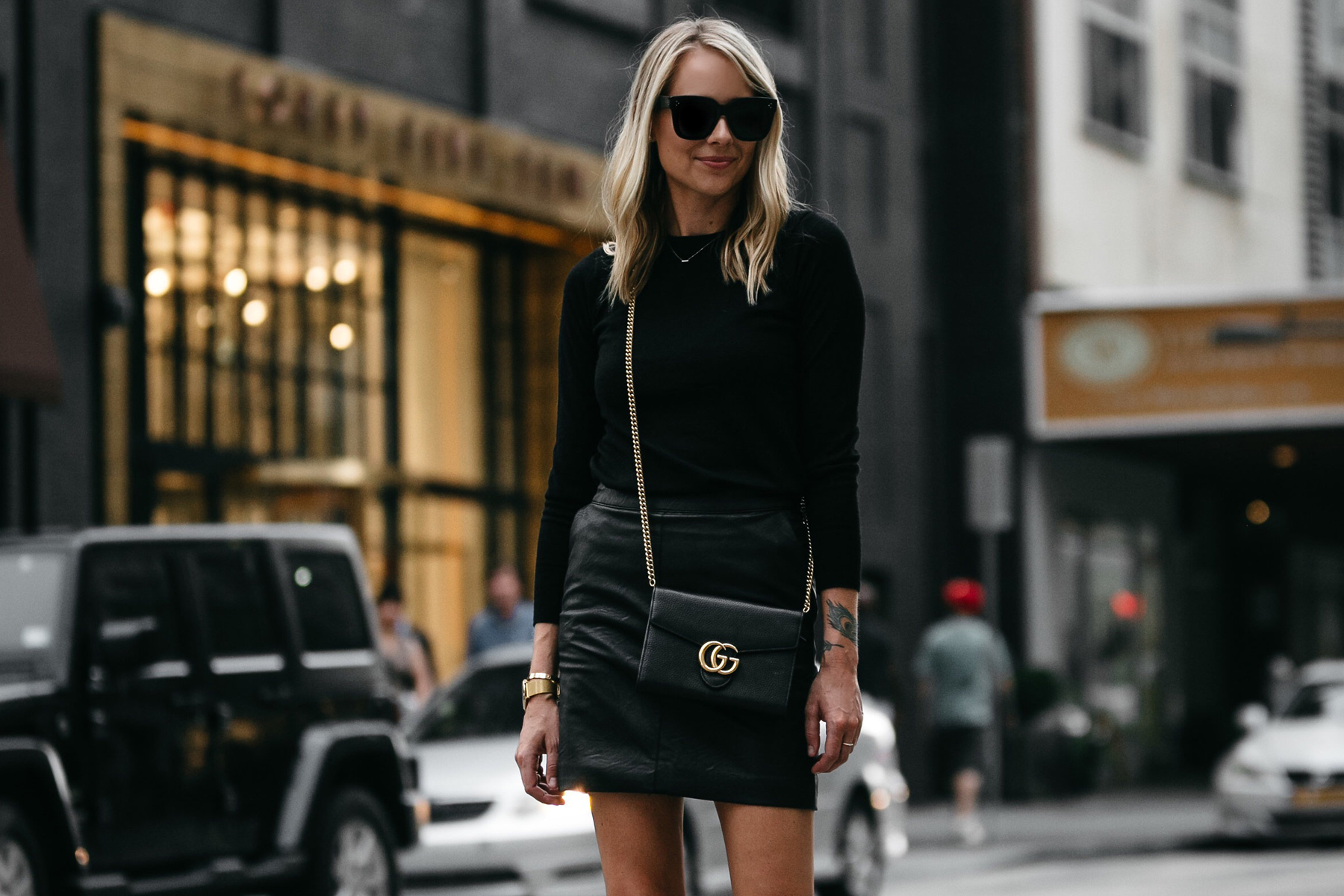 With this rule in mind, a mini can be as sexy or demure as you choose, depending on how you wear it. A floral mini worn with thick opaque tights or leggings and ballet flats or sandals is a perfectly modest look for spring time, for example, while a dark mini skirt worn with tights and knee-high boots and a cashmere sweater or a blouse is a perfectly respectable look for the office. A barely-there mini with high heels is a classic 'girls out on the town' look, while a denim mini with vest and Wellies is a long-standing favourite on the music festival circuit thanks to the likes of Kate Moss, whose to-die-for legs made this the festival look of choice for any girl looking to emulate the style icon's rock-and-roll chic. The mini skirt for SS13 may therefore take many forms.
Not Just for Skinny Minnies
The good news for those of us without supermodel legs is that, as the mini skirt becomes more and more a part of the fashion furniture, it is no longer considered the preserve of the young, skinny and long of leg. While Twiggy was considered the embodiment of the miniskirt-wearing 'it' crowd at the height of the swinging 60s, today sees a greater variety of female forms all clad in short skirts. From the curvy figures of Beyonce and Jennifer Lopez to sylph-thin supermodels and larger than life fashion icons such as The Gossip's Beth Ditto, celebrities of all shapes and sizes have shown that anyone can look good in a mini provided it is worn with confidence and a knowledge of the fashion rules.