As the years pass, the household in which you live can change dramatically. You could buy your own home, then fall in love with someone who soon moves in, and eventually form a brood to which you continue adding. As the family grows, this could put a strain on the available space in your property.
That could be seriously problematic if, like the family described here on the Parents site, you notice property prices rising; this could seem to put a residential relocation out of your financial reach. However, you could still find solace in home improvements, as the following ideas demonstrate.
Flexible Residential Space Is Where The Heart Is
As more and more people join your household, your home could develop an increasingly lively and sociable atmosphere. You can help continue to foster this by allowing flexible open plan space, which would be in keeping with the social preferences of a twenty-first-century family.
However, as advocated on the Homebuilding & Renovating site, you should also make sure that your home has a "heart", where family members gather on cold winter evenings and share stories. Don't rule out implementing a flowing space where occupants can be engaged in cooking, eating, watching TV and working – with, yes, potentially all four of those activities happening at the same time.
Select Flooring Capable Of Withstanding Rough And Tumble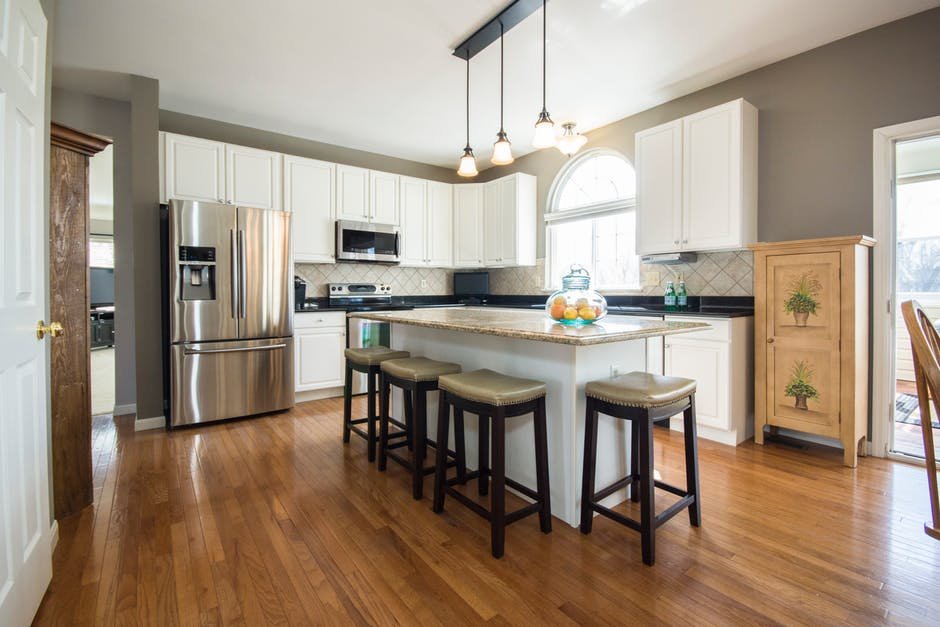 We all know that children aren't exactly accustomed to gently walking across a floor in the hope that they won't accidentally damage it. For this reason, it's worth looking for a resilient flooring option. A smooth wooden floor can look natural while remaining tactile.
It can also be easy to maintain. After all, dirt and dust can be straightforward to spot on a wooden floor. If little ones accidentally spill food or drink onto it, you can simply vacuum it or use a well-wrung mop to wipe the surface clean.
Conserve Space With A Conservatory
While the weather is still warm, you might not often notice a lack of space in your home; after all, your children might currently spend a lot of time outside it, enjoying the sun! However, when the temperatures cool and more of your offspring enter the house, you could start feeling cramped.
One possible means of relieving this pressure on space is having a conservatory added to your property. You might not struggle to find a local building company which can both supply and install this conservatory for your benefit. House Beautiful cites a conservatory as having the potential to be "practically life-changing", as it can provide space "tailored to your individual requirements".
If your property already has a conservatory, you might still be in the habit of leaving it empty throughout the year. Perhaps it often feels hot or cold to the point of uninhabitable; another possibility is that it feels too draughty or usually leaks during spells of heavy rain battering its roof.
Rest assured that a building company can tackle issues with conservatory roofing in Gateshead, Sunderland, Darlington and many other places.